"Headliner has arrived!"
Pokémon: Sega Saturn (Mage)
Type: Psychic/Fire
Ability: Magician / Natural Cure
Moves: Psychic, Psyshock, Fire Blast, Flamethrower, Mystical Fire, Aura Sphere, Dazzling Gleam, Razor Wind, Psycho Cut, Bludgeon (see Pom Pom), Bulk Up, Coaching, Recover, Wish, Heal Pulse, Teleport, Protect, Purify
Z-Move: Saturn Nova - Psychic, Special, 200 BP | Requires Psychic and Segasaturnium Z (usable in any form)
Stats: 68/68/68/119/119/93 | 535 BST

Using a Key Item called the Class Changer, Sega Saturn can change form based on the category of the first move in her moveset: Mage if Special, Sorceress if Physical, White Mage if Status.

Form: Sega Saturn (Sorceress)
Moves: base - Aura Sphere, Purify + Fire Pillar (Fire-type Photon Geyser), Thief
Stats: 78/108/68/89/89/103 | 535 BST (+10 HP, +40 Atk, -30 SpA, -30 SpD, +10 Spe)

Form: Sega Saturn (White Mage)
Moves: base - Aura Sphere, Purify + Judgment, Endure
Stats: 108/78/88/79/89/93 | 535 BST (+40 HP, +10 Atk, +20 Def, -40 SpA, -30 SpD)

Reasoning: In a similar vein to how the Jack Skellington and Mickey Mouse submissions are inspired by their Kingdom Hearts counterparts, the Sega Hard Girls multimedia project was first adapted into a light novel and then an anime, but this submission is based on the crossover video game Superdimension Neptune vs. Sega Hard Girls. Her EXE Drive is Saturn Nova, which calls for Psychic typing in its association with outer space. She also gets fire magic, hence her secondary type. Her Abilities are: Magician because she is one, and Natural Cure as a sort of parallel to the passive skill Status Effect Resistance, which reduces the turn counter of status effects. (That's the best way to represent it.) Bulk Up and Coaching correspond to Ranger Support, Aura Sphere to Strike Buster, Purify to Antivirus, Thief to Snatch Items (which is technically passive but also supports Magician), Cross Out to Judgment, and Revive loosely to Endure. She technically has means of revival, but revival is broken in realmons, so she gets ordinary healing moves instead.
"Head of the Covert Ops Squad of the Knights of Biscotti: Yukikaze Panettone! Nin!"
Pokémon
: Yukikaze Panettone
Type
: Fighting/Grass
Ability
: Infiltrator / Leaf Guard /
Fluffy
Signature Move
: Floral Shuriken - Grass, Special, 15 BP, 100% Acc, 20 PP | On the turn after the user switches in, this move has +1 priority and hits 2-5 times; otherwise, it has triple BP and hits twice.
Other Moves
: Close Combat, Sacred Sword, Power-Up Punch, Mach Punch, Focus Blast, Petal Blizzard, Trop Kick, Solar Beam, Sucker Punch, Beat Up, U-turn, Acrobatics, Aerial Ace, Hurricane, Mega Kick, Extreme Speed, Mega Punch, Dizzy Punch, Slash, Quick Attack, Smart Strike, Arrow Shot (from
Orion
), Protect, Detect
Z-Move
: Shining Fox Fang - Fighting, Physical, 185 BP | Ignores Defense boosts and prevents the target from switching out. | Requires Sacred Sword and Panettonium Z
Stats
: 80/115/50/105/75/130 | 555 BST
Reasoning
: She has a Fist Seal, and her special techniques produce floral effects (primarily consisting of petals), hence Fighting/Grass. The former trait gives her an edge in unarmed combat, although she frequently arms herself with a tantō and/or shuriken, or sometimes even a longbow. When she and Hina Maxima (Brioche d'Arquien) destroyed the cursed sword behind the grand cataclysm of Cinque's first visit to Flonyard, she infused power into her tantō to make it a veritable Sacred Sword, and also managed to Protect herself from the cursed sword's counterattack before pinning it down with a whole bunch of sword-shaped energy to help Hina (d'Arquien) finish it off. This happened in tandem with the Covert Ops Squad, which she never really sics on anyone despite being their leader (mainly because they're just a bunch of trained canines), so Beat Up suits her better than any of the Order moves.
She is exceptionally fast, boasting a running speed on par with the cruise speed of Cinque's flame-propelled hoverboard, and the longbow attack she once used as cover fire for Cinque bears a striking resemblance to Solar Beam. Also, her ninjutsu involves wind as well as flower petals, thus Hurricane. Ability-wise, she gets Infiltrator to represent covert ops, Leaf Guard because she can make outfits out of leaves, and Fluffy because that's what her tail is considered, even by Flonyard standards.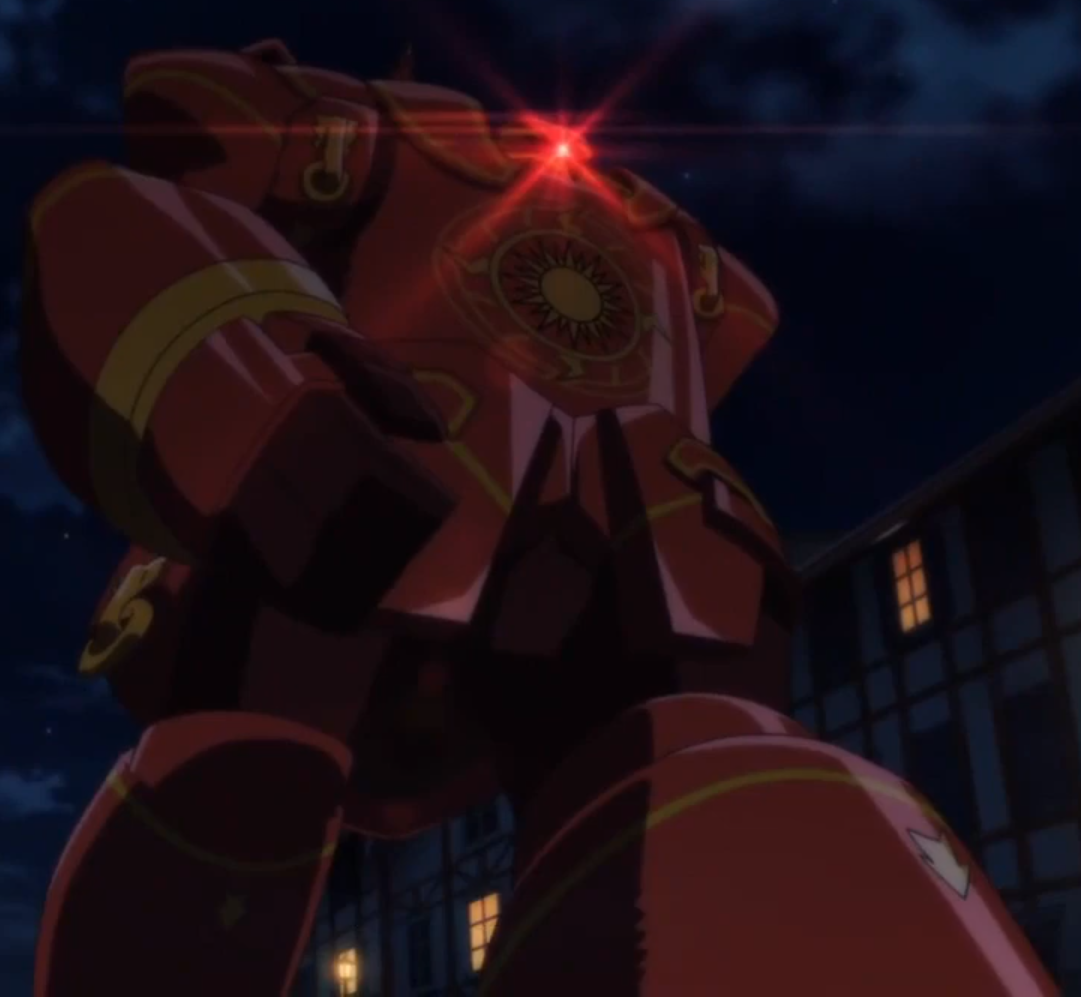 "——DEEEEEEeeeEEEEEEN!"
Pokémon: Deen
Type: Steel/Fairy
Ability: Forever Functioning - Deen is immune to status conditions. (Hard-coded)
Moves: Regigigas' movepool + Meteor Mash, Spirit Break
G-Max Move: G-Max Core Fuel (Steel) - Boosts the Attack, Defense, and Special Defense of the user.
Stats: 200/100/100/50/100/50 | 600 BST
Reasoning: Deen is described as a mobile doll crafted from Rare Sacred Iron by the Colony of Faeries. It stands over 30 feet tall, and each of its hands is the size of two humans. Even if it was infected with a disease it would not fall; the forever functioning magic being will always stand up. (Source: light novel, Volume 2)
Its Gigantamax form is a reference to how Asuka Kudou uses her Gift, Authority, to augment its size and power such as in Volume 4.
Just as Black Rabbit is similar to Lopunny, Deen is similar to Regigigas. However, it's at least 2.5 times as large (and similarly dense, so...safe to say it weighs at least 999.9 kilograms?) yet not as significant, so its base stats are adjusted accordingly.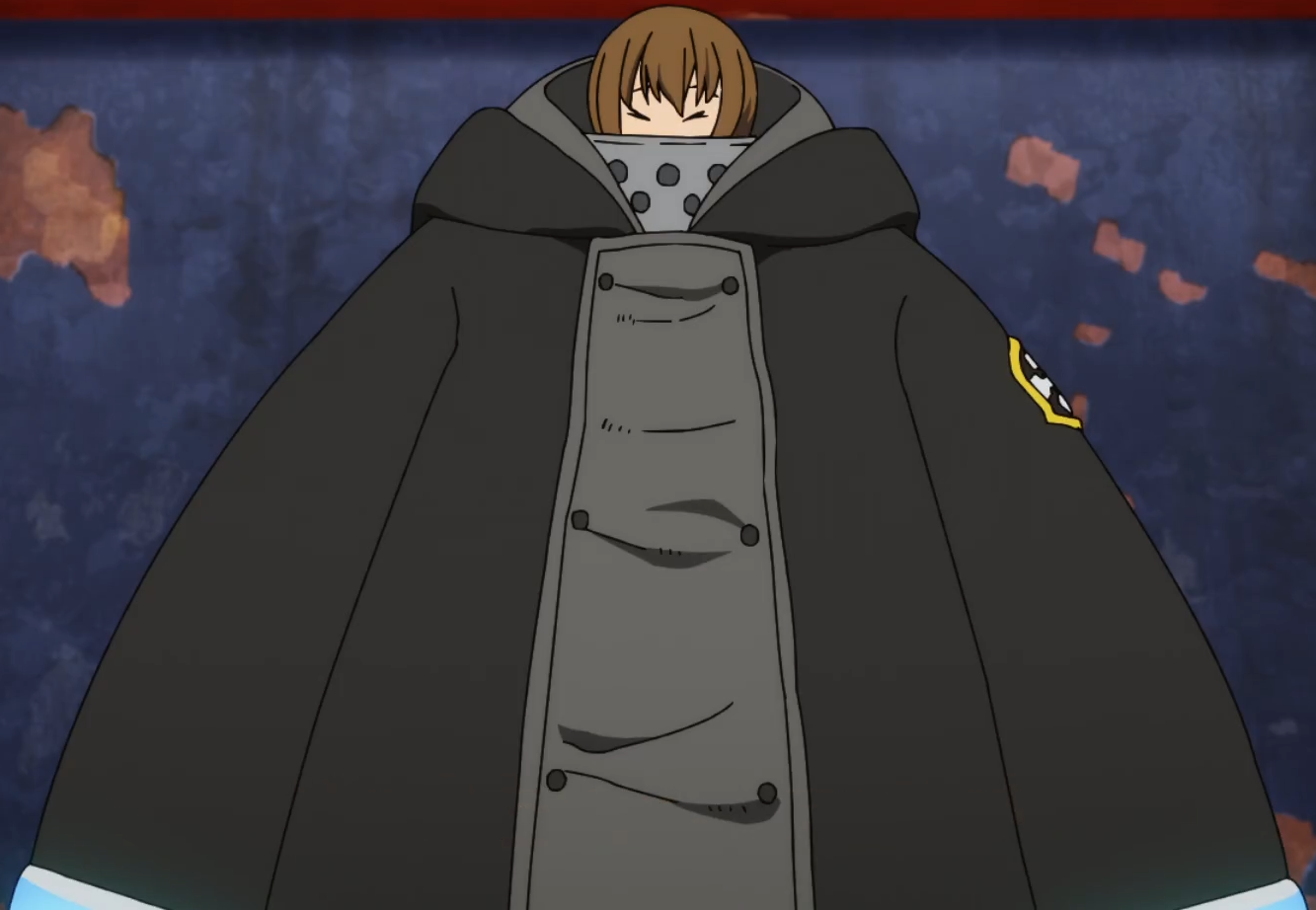 Strong, big and resistant! Destroy with your persistent desire!
Pokémon
: Takeru "Juggernaut" Noto
Type
: Normal/Fire
Ability
: Wimp Out /
Regenerator
Moves
: Mega Punch, Body Slam, Fire Punch, Pyro Ball, Machine Gun (from
Austin Carter
), Deploy Missiles (from
Galleom
), Body Press, Hammer Arm, Revenge, Fire Blast, Flamethrower, Bomb Blast (from
Pandora
), Focus Blast, Flash Cannon, Will-O-Wisp, Recover, Protect, Block, Wide Guard, Rototiller
Z-Move
: Weapon of Destruction - Fire, Physical, 200 BP | Super-effective against Fire. Body Press variant. | Requires Pyro Ball and Juggernautium Z
Stats
: 160/90/110/85/65/42 | 552 BST
Reasoning
: Quasi unkillable gentle giant of Company 2. He's an ordinary potato farmer (hence Rototiller) who wants nothing to do with fire, yet he's cursed with fire as a third-generation pyrokinetic. His cowardice makes Wimp Out obligatory, and he gets Regenerator (+ Recover) because his many layers of clothing have a sort of sorcery about them that makes him seem to shrug off fatal-looking attacks. Contact moves, Protect, Block, and Wide Guard relate to the imposing upper portion of his outfit and his white knight relationship with Tamaki Kotatsu. (Revenge in particular reflects his nature as someone who only attacks when defending himself or his allies.) The rest is based on the fiery artillery he creates when threatened.
"In the past, I always believed I did not deserve forgiveness and treated pain and suffering as a kind of punishment, but...in the end, that was relying on others too."
Pokémon
: Mitsuki Mononobe
Type
: Dragon/Ghost
Ability
: Sniper
Moves
: Spirit Shackle, Snipe Shot, Arrow Shot (from
Orion
), Draco Meteor, Attract, Fly, Pin Missile, Hyper Beam, Magical Leaf, Solar Beam, Solar Blade, Fire Spin, Thunder Wave, Light Screen, Reflect, Safeguard, Rest, Rock Slide, Protect, Icy Wind, Sandstorm, Rain Dance, Sunny Day, Hail, Whirlpool, Will-O-Wisp, Facade, Swift, Helping Hand, Weather Ball, Rock Tomb, Sand Tomb, Bullet Seed, Icicle Spear, Mud Shot, Rock Blast, Brine, Avalanche, Psycho Cut, Venoshock, Electroweb, Air Slash, Flamethrower, Hydro Pump, Surf, Ice Beam, Blizzard, Thunderbolt, Thunder, Earthquake, Fire Blast, Tri Attack, Substitute, Sludge Bomb, Spikes, Endure, Sleep Talk, Shadow Ball, Heat Wave, Muddy Water, Iron Defense, Toxic Spikes, Aura Sphere, Seed Bomb, Dragon Pulse, Power Gem, Focus Blast, Energy Ball, Earth Power, Flash Cannon, Leaf Storm, Gunk Shot, Stone Edge, Stealth Rock, Grass Knot, Sludge Wave, Electro Ball, Scald, Hurricane, Venom Drench, Dazzling Gleam, Pollen Puff, Terrain Pulse, Rising Voltage, Corrosive Gas, Scorching Sands, Meteor Beam, Scale Shot, Toxic, Smack Down, Double Team, Aurora Veil, Infestation, Nature Power, Confide, Heal Bell, Tailwind, Shock Wave, Water Pulse, Gastro Acid, Worry Seed, Defog, Incinerate, Hidden Power
Z-Move
: Last Quark - Ghost, Physical, 210 BP | Requires Spirit Shackle and Mitsukium Z
Stats
: 70/125/90/100/80/90 | 555 BST
Reasoning
: Mitsuki is a unique D in her ability to transmute antimatter, represented by Ghost typing à la Giratina. Her fictional armament is a bow called Brionac, which inspires Sniper and arrow-related moves.
Last edited: